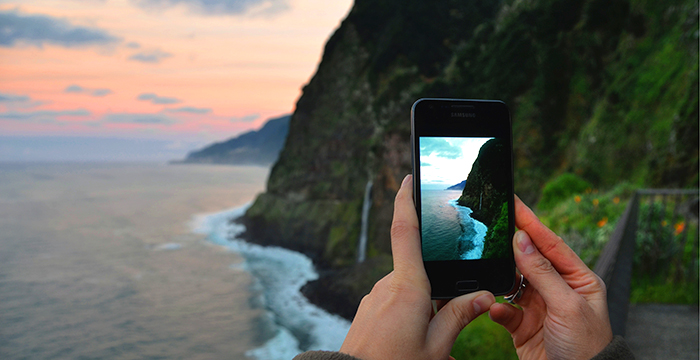 * text in green is clickable and lead to additional information
Emergency Numbers in Madeira
National Emergency Number (+351) 112
Public Security Police (+351) 291 208 400


Airport (+351) 291 524 941
Hospital (+351) 291 705 600
Red Cross (+351) 291 741 115
Information services (+351) 118
Lost and Found (+351) 291 208 200


Civil Protection Service (+351) 291 700 110/6
Top 7 Portuguese words
Olá = Hello
Por favor = Please
Obrigado = Thank you
Sim = Yes
Adeus = Good bye
Ó, desculpe = Excuse me
não = not
Live cameras in Madeira (just click on name)
Vereda do Pico Ruivo (PR1.2)

Easy
5.4 km
Round trip
Calheta - Levada das 25 Fontes e Risco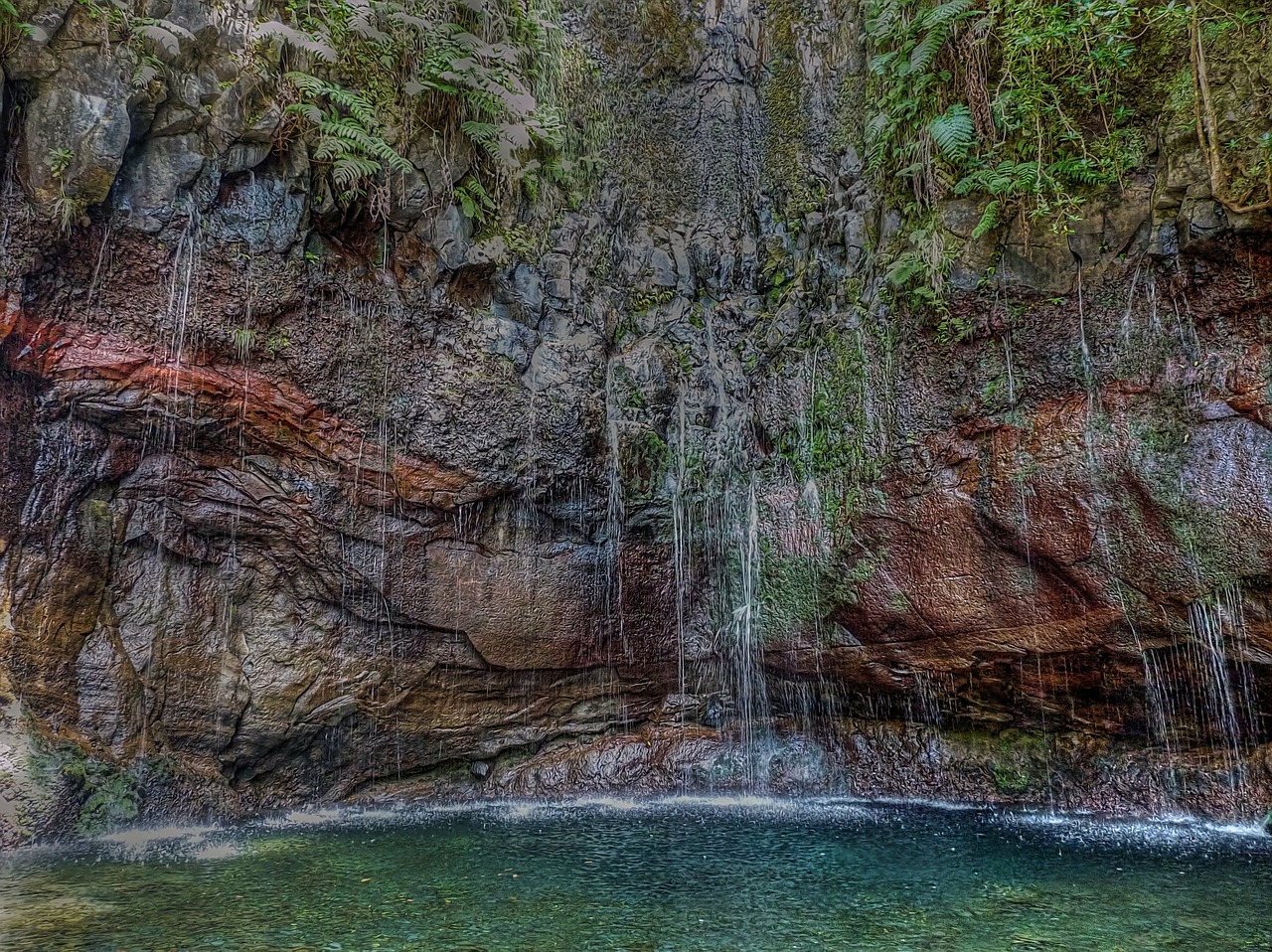 Easy
9.9 km
Point to point
Rabaçal - Levada das 25 Fontes e Risco (PR6)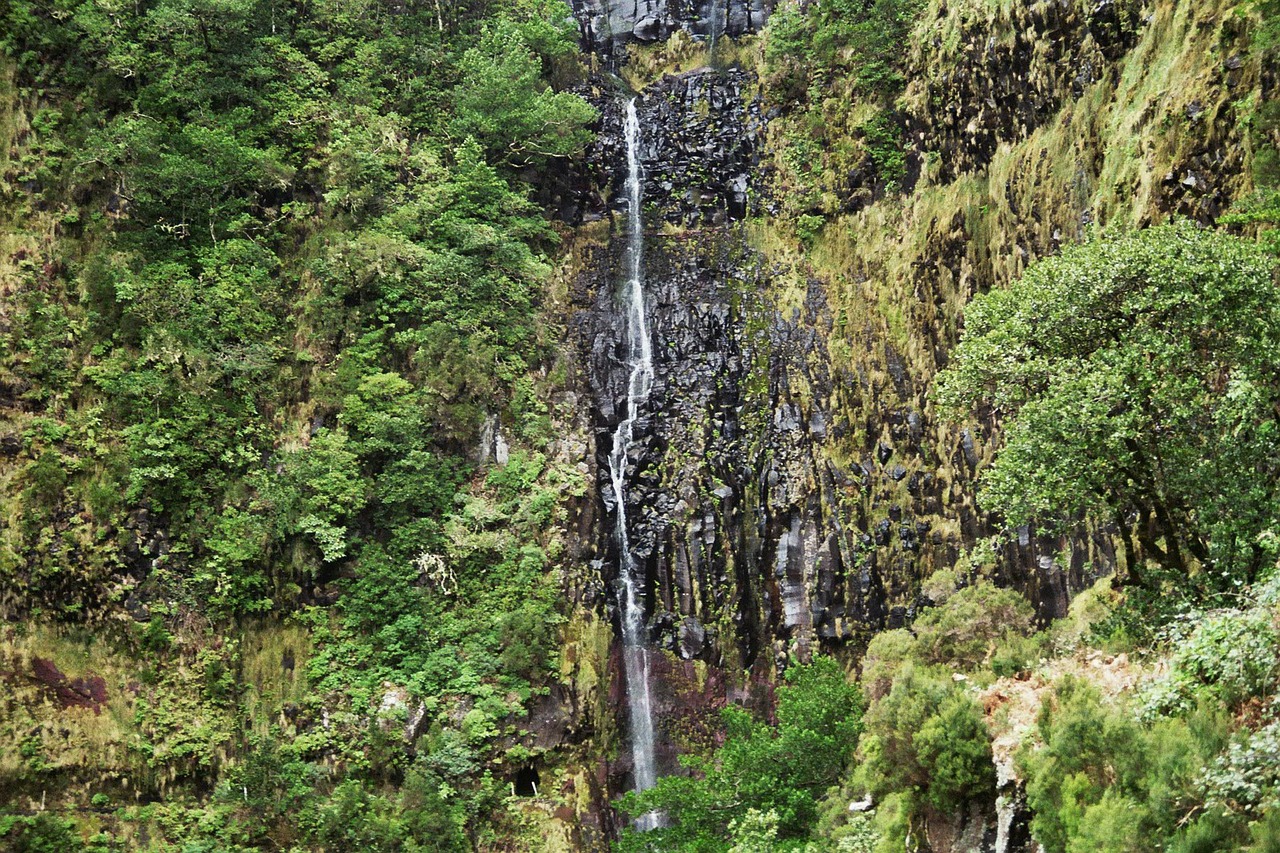 Moderate
11.0 km
Round trip
Ribeiro Frio - Portela - Levada do Furado (PR10)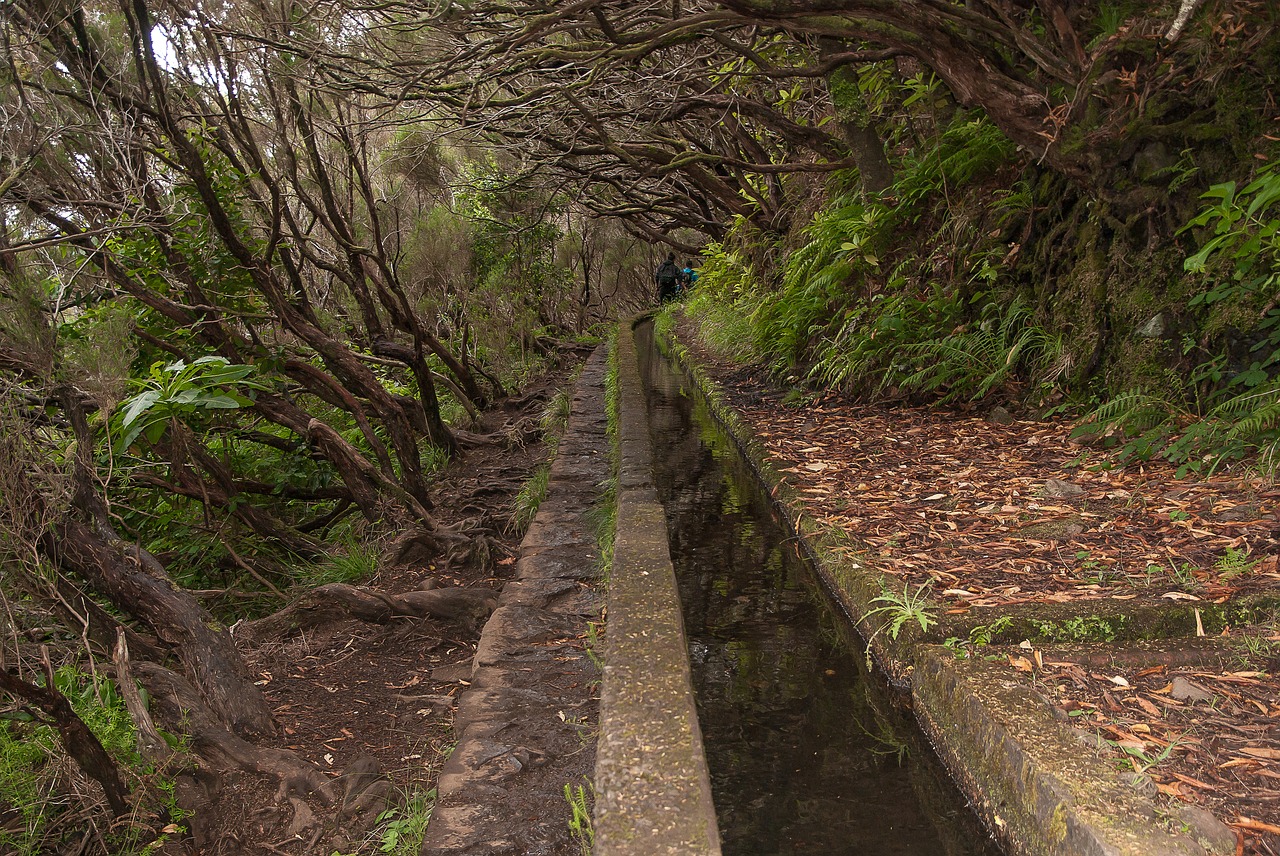 Easy
10.7 km
Point to point
Public transport:
Funchal-Ribeiro Frio
56 HORÁRIOS DO FUNCHAL
103 HORÁRIOS DO FUNCHAL
138 HORÁRIOS DO FUNCHAL
Portela-Funchal
20 - Santo da Serra SAM
53 - Faial SAM
78 - Faial SAM

Vereda dos Balcões (PR11)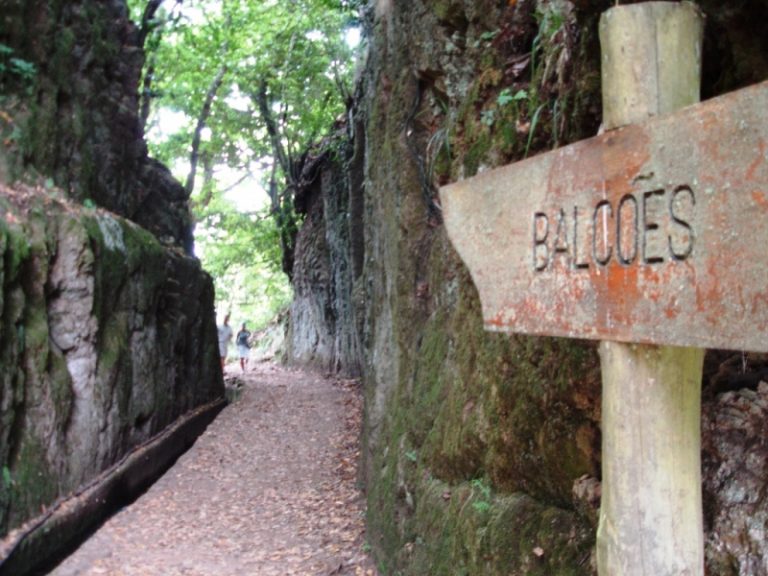 Easy
2.7 km
Round trip
Public transport:
56 HORÁRIOS DO FUNCHAL
103 HORÁRIOS DO FUNCHAL
138 HORÁRIOS DO FUNCHAL
Parks & gardens
Parks & gardens
Monta Palace tropical garden
Garden opening hours: 9.30-18
Museum opening hours: 10-16.30
Admission: 12.50€
Glass of wine at lower cafe
Children younger than 15: free admition
Monta Palace tropical garden on Google map
Public transport :
Bus: 20,21,22, 48(Lido)
Additional information here
Cable car
Additional information here
Madeira Botanical garden
This 35 000 m² property surrounded by fantastic views of mountains in the north and the ocean in the south, belonged to the Reid's family, was created in 1960. also known as Quinta do Bom Successo, is situated about 3 kilometers from the center of Funchal City. One of its main purposes was the conservation of indigenous Madeiran plants, some of which are very rare and extinct in the wild. The garden reveals to the visitor a mix of harmonious shapes and contrasting colors of 2500 exotic plants. The garden is divided into five sections exhibiting local as well as foreign plants. One of those parts is devoted to exotic birds. The "Parrot Park" has a collection of about 300 exotic birds including Dwarf Parrots and Macaws.
Opening hours:Okt1-Apr29 9-18 (last entery 17.30)
Apr30-Sept30 9-19 (last entery 18.30)
Admission: 6€
Childeren between 6-12 2€
The entry ticket is unique and allows you to visit the gardens, the Natural History Museum and the temporary exhibitions.
Entries are free to the general public on the following days:
April 30 - Botanical Garden of Madeira Birthday - Engineer Rui Vieira
July 1st - Day of the Autonomous Region of Madeira
Madeira Botanical garden on Google map
Public transport :
Bus: 29, 30, 31 e 31A
Additional information here
Cable car
Additional information here
Orhid garden Quinta da Boa Vista
About 200m down the road from the Botanical Gardens one will find the Jardim Orquidea which is nursery dedicated to creation and research of a wide variety of orchids from all over the world. In an orchid breeding laboratory, over 7500 varieties of orchids are grown under supervisory conditions and then transfered to the garden and greenhouses. There are lovely views of Funcial from the terrace where one can enjoy a refreshment from their coffee shop.
Opening hours:Monday to Saturday, 09:00 to 17.00
(Closed Sundays and public holidays)
Admission: Feb 1st until May 31stEuros: 4.50€ - June 1st until Jan 31st: 2.50€
Orhid garden spot on Google map
Public transport :
Bus: 29,30 leaving from Rua Artur S. Pinga; 31 leaving from Marina (Avenida do Mar).
Additional information here
Quinta das Cruzes garden and museum
Opening hours: Tuesday through Sunday: 10.00-12.30 and 14.00-17.30
Mondays and public holidays: Closed
Admission: Regular ticket: 3,00 €
Pensionsers: 1,50 €
Youngsters-card: 1,50 €
Groups(+ 6): 2,50 €(per person)
Quinta das Cruzes
Public transport: 15A 50
Bus:
Additional information here
Quint Vigia garden
Opening hours: every day Mar22-Sept22 7-21
Sept 23-Mar21 8-19
Admission: Free
Quint Vigia garden on Google map
Santa Caterina Park
Santa Catarina Park is a public park located between Avenida do Infante and Avenida Sá Carneiro and covers an area of around 36,000 square meters. With a fantastic view of Funchal and its marina, the park is filled with tourists and their cameras.One can stroll along the pathways or huge lawns surrounded by flower beds, admiring numerous trees, shrubs and plant species from all over the world. Visitors can also find ornamental birds in big cages, a bar and playground for the children. Within the park is the Chapel of Santa Catarina, as well as a lake with an island for birds to nest.
Opening hours: Monday to Friday 9-17
Closed Satyrday, Sanday
Admission: Free
Santa Caterina Park on Google map>
Funchal Municipal garden
The Municipal Garden, also known as Dona Amélia Garden, covers an area of 8,300 m2. St. Francis Convent once occupied this site and a stone bearing its coat of arms is on show on one of the lawns. The garden has some beautiful specimens from Madeira and the rest of the world, all of which are marked. Located in the center of Funchal city opposite the Municipal Theatre, this park is now a leisure area for locals and visitors alike. A small pond featuring ducks and black or white swans, a café and an amphitheater where often entertaining and cultural events take place here.
Admission: Free
Spot on Google map
Park Quinta Magnolia
Admission: Free
Park Quinta Magnolia on Google map
Quinta Palmeira
Maybe closed
Opening hours: Tuesdays and Wednesdays (10.00-16.00)
Closed: Mondays, Thursdays, Fridays, Saturdays, Sundays and public holidays
Admission: Free
Quinta Palmeira on Google map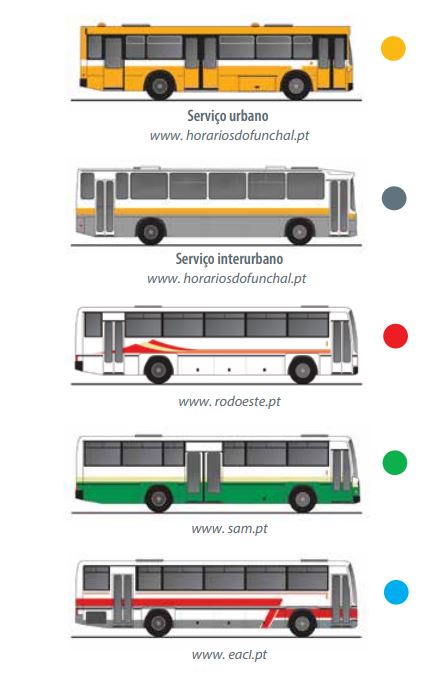 Horários do Funchal Bus company
The yellow buses of Horários do Funchal serve the Funchal urban areas and their grey yellow and white busses are deployed to serve the inter-urban routes.
Mobile website
Journey Planner
Schedules
Ticket prices:on-board Ticket 1,95 €
Prepaid Ticket** 1,35 €* (one trip)
*More than 10 trips 1,25€
Children Prepaid Ticket 0,70 € (one trip)
1 Day Ticket** 4,50 €
3 Days Ticket** 11,50 €
5 Days Ticket** 16,50 €
7 Days Ticket** 21,50 €
Ticket GIRO 24 adult*** 13,00 €
Ticket GIRO 24 children***9,00 €
**The GIRO card is paid only in the first purchase and it costs 0,50€
***valid for 24 hours (counting from the time of first validation), in any route of the urban and the interurban service, without limit of trips
More about tickets
Sociedade de Automóveis da Madeira (SAM)
Web page
The green yellow and white SAM buses run from Funchal to the airport and to the towns of Caniço, Machico, Caniçal, Porto da Cruz, and Santo da Serra.
Schedules
One can buy a bus pass for 3, 7 or 15 days for use on the SAM buses with unlimited travel. For more information about this ask at the information section at the SAM bus station in Funchal or Machico.
Tickets
Flexicard
Rodoeste
Web page
The gold and red striped Rodoeste buses run to the north and west of the island. Their destinations include Câmara de Lobos, Cabo Girão, Campanário, Ribeira Brava, Ponta do Sol, Canhas, Madalena do Mar, Arco de Calheta, Calheta, Estreito de Calheta, Jardim do Mar, Paúl do Mar, Prazeres, Ponta do Pargo, Achadas da Cruz, Porto Moniz, Seixal, São Vicente, Ponta Delgada, Boaventura, Arco de São Jorge, Encumeada, Serra de Água.
Schedules
Tickets
Empresa de Automóvels do Caniço, Lda (EACL)
Web page
The maroon, gray and white busses of EACL serves the east of the Island. Their destinations include Assomada (Portinho), Moinhos (Fontes), Vargem & Garajau, Ponta Da Oliveira, Eiras, Moinhos (Adufa), Reis Magos & Garajau.
Cable Cars & Elevators
Madeira's cable cars and scenic elevators offer unmissable bird's eye views from unique vantage points across the island.
Monte
There are two cable cars to the parish of Monte, set in the hills above the Funchal. The Teleférico do Funchal departs from the centre of Funchal, while the Teleférico do Jardim Botânico transports visitors from the Botanical Gardens to the hills of Monte.
Opening: 9:00 am
Closing: 17:00 pm

Ticket Funchal - Monte
| | One way | Round-trip |
| --- | --- | --- |
| Adult | 11€ | 16€ |
| Child (7-14) | 8€ | 5,5€ |
| Child (0-6) | Free | Free |
Monte- Botanical garden
| | One way | Round-trip |
| --- | --- | --- |
| Adult | 8,25€ | 12,75€ |
| Child (6-11) | 4,15€ | 6,40€ |
Botanical Garden Cable Car + Botanical Garden
| | One way | Round trip |
| --- | --- | --- |
| Adult | 13€ | 16,50€ |
| Child (6-11) | 5,65€ | 7,65€ |
Madeira Cable Car + Botanical Garden Cable Car
| | One way | Round-trip |
| --- | --- | --- |
| Adult | 17,50€ | 26,95€ |
| Child (6-11) | 8,95€ | 14,50€ |
Madeira Cable Car + Botanical Garden Cable Car + Botanical Garden
>
| | One way | Round-trip |
| --- | --- | --- |
| Adult | 24€ | 31,40€ |
| Child (6-11) | 10,65€ | 15,45€ |
| Child (12-14) | 14,65€ | 19,45€ |
Santana
The Teleférico da Fajã da Rocha do Navio cable car at Santana on the north coast boasts spectacular ocean and island views.

Opening hours: 9-17
Ticket: round trip 3€
Cabo Girão
The Rancho cable car in Cabo Girão provides access to rocky beaches for a refreshing swim and is often used by local farmers to transport their crops.
Opening hours:
Monday:8am-9am and 6pm -8pm; Tuesday - Friday: 8am-8pm; Sunday:9am-8pm
A single ticket costs 2.75€
Public transport: RODOESTE, Bus Line - 27
Quinta Grande
Located near Cabo Girão, the Fajã dos Padres Elevator at Quinta Grande transports visitors to a peaceful pebble beach at the bottom of the cliffs.
Cable Car Opening Hours: Summer - Monday to Thursday, from 10:00 to 18:00 and Friday to Sunday, from 10:00 to 19:00
Winter - Everyday, from 10:00 to 18:00
The travel entails approximately 250 metros, experienced in a 4-minute downward travel
Entrance fee: 7,5 €
Return ticket value.
Free access for children up to 11 years of age.
Free access to the guests staying at Faja dos Padres houses.
Porto Moniz
The Achadas da Cruz cable car offers spectacular ocean views and allows visitors to enjoy Porto Moniz from a new perspective.
open everyday between 08:00 - 12:00 h and 13:00 -18:00 h
Price: 3€
Caniço
Below the statue of Cristo Rei in Caniço, visitors can take a scenic ride on the Garajau cable car to Praia do Garajau, which boasts a popular diving centre close to the underwater nature reserve.
Opening hours: Summer: Monday - Sunday: 10 am - 8pm
price: single/return €2/2.50
Latvija
PALĪDZĪBA ĀRKĀRTAS SITUĀCIJĀS ĀRZEMĒS (24h)
(+371) 26 33 77 11
palidziba@mfa.gov.lv
Pārstāvniecīa
Dublin: Īrija Vēstniecība
Jānis Sīlis, nerezidējošais ārkārtējais un pilnvarotais vēstnieks
Adrese:23 Fitzwilliam Place, Dublin 2, D02 EK77, Ireland
Tālrunis:(353) 1 478 0161; (353) 1 478 0156 (Konsulārā nodaļa)
E-pasts:embassy.ireland@mfa.gov.lv; consulate.ireland@mfa.gov.lv
Mājas lapa:https://www.mfa.gov.lv/ireland
Estonia
Fernando Faria de Catanho
Rua da Carreira, nº73 , 4º andar
9000-042 Funchal
(+351) 291 100 091
estonia@outlook.pt
Finland
Carlos Marcelo
Gomes Correia
Rua 31 de Janeiro, nº 12- E
4º andar
9000-042 Funchal (+351)291 227 111
consulado.finlandia@netmadeira.com;
correia.m.1968@gmail.com

France
Eng. Eduardo Manuel
Bonal da Silva Av. do Infante, 58
9004-528 Funchal (+351)291 200 751 ebonal@euromar-travel.com;
sede@euromar-travel.com

Greece
Dr. Fernando da Rocha
Machado e Couto
Estrada Monumental, nº 187
Ed. Baia r/c
9000- 100 Funchal
(+351)291 701 510
chgrecia@mil.telepac.pt

Netherlands
Dr. António Joreg
Mammerickx da Trinidade Rua de Lieichliengen, nº5
2º andar
9000- 003 Funchal (+351)291 703 803 nlgovfunchal@netmadeira.com

Hungry
Pedro Veiga França Ferreira Rua Dr. Pita, nº 2
Bloco C - r/c esq.
9000- 089 Funchal (+351)962 733 427 pveigafrancaf@gmail.com

Italy
Dr. Pietro Luigi Valle Rua do Bom Jesus,14
1 FL. Dto.
9050-028 Funchal (+351)291 223 890 pietroluigivalle@gmail.com

Germany
Alexander Rathenau Rua Ant. Crisógno
dos Santos,29
Bloco. 3, Esc. 1
8600-678 Lagos (+351)282 799 668 info@lissdiplo.de

Austria
Duarte Góis Correia Rua Imperatriz D. Amélia
Ed. Princesa, Loja 0
9000-018 Funchal
(+351)291 710 700
966 302 066
hkonsulatfunchal@hotmail.com
Belgium Jorge Manuel
de Veiga
França Rua da Queimada de
Cima, nº 28 -3º P
9000 - 065 Funchal (+351)965 235 692 iveigafranca@gmail.com
Croatia
Dr.ª Regina Maria
Anjo Franco de Sousa Av. Arriaga
Ed. Arriaga,3º andar
Sala,3,1
9000-064 Funchal
(+351)291 231 673
reginafranco.sousa@gmail.com

Denmark
Ricardo do Nascimento
Rua do Paiol, nº4
9000-642 Funchal (+351)291 761 997 danishconuslfunchal@gmail.com

Spain
João Manuel Figueira
da Silva Santos Rua Dr. António José de
Almeida,17
4ª andar
9000-062 Funchal (+351)291 703 310 consulado.espanha.madeira@gmail.com

Slovakia
Dr. Roberto Henriques
Ed. Arriaga,42 C
Sala 5.5 - Av. Arriaga
9000-064 Funchal (+351)291 282 590 clinicarriaga2@gmail.com

Chech Republic
Stanislav Käzecky
Rua Pêro do Alenquer, 14
1400-294 Lisboa
(+351)213 010 487
919 319 422 (S.O.S) consulate_lisbos@mzv.cz
lisbon@embassymzv.cz

Sweden
Anneli Johannsson
H. Gouveia Rua D. Carlos, 11 B
9050-051 Funchal (+351)291 000 353 consuladodasuecia.madeira@gmail.com

South Africa
Peter Booth Pestana Carlton Hotel
Largo Ant. Nobre,1º
9004-531 Funchal
(+351)291 223 521
ercilia.maggiore@pestana.com
United Kingdom
Kristy Hayes
Rua de S. Bernardo,33 J
1249-082 Lisboa
(+351) 213 924 000
portugal.consulate@fco.gov.uk

Norway
Andrew Zino Rua das Maravilhas, nº 23
9000-177 Funchal (+351)291 741 512
966 551 297 consuladodanoroega_funchal@zino.pt

Albania
Lourenço Xavier
de Carvalho Pálacio dos Marqueses
Rua do Castelo
Largo Ant. Nobre,1º
2640-488 Mafra
(+351)251 810 455
consulado@ilidh.org
Brazil
Arq. João Carlos
da Cunha Paredes
Rua da Carreira,215
9000- 042 Funchal
(+351)291 627 885
consuladobrasilfunchal@netmadeira.com
Canada
T. Devon Zhang (Embassador)
Av. da Liberdade, 198-200 - 3.º andar
1269-121 Lisboa
(+351)21 316 4600
lsbon@international.gc.ca
United States of America
George E. Glass (Embassador)
Av. das Forças Armadas
1600 -061 Lisboa
(+351)217 773 300
opalisbon@slate.gov
US Informative flyer
Jason Chue
Cônsul - Ponta Delgada Rua Principe de Mónaco, 6-2 F
9500 - 237 Ponta Delgada (+351)296 308 330 consupontadelgada@state.gov

Turkey
Abdurrahman Can
Apts. Baía, Bloc Este, Loja 1
Estrada Monumental, 187
9000-100 Funchal
(+351)291 631 324
consuladoturquiafx@gmail.com

Venezuela
(Non honorary Consulate)
Félix Alfredo
Mendez Correa
Rua da Fábrica
Edf. Galerias do Carmo, nº16
4º andar - Sala BA
9050-019 Funchal
(+351)291 224 050
consulvene.funchal.pt@gmail.com